The Lee Company
History

in space
The Lee Company has a long and respected history of providing mission critical miniature hydraulic and pneumatic components for space system applications.
Ideal for use in propulsion, thrust vector control, stage separation, orbital maneuvering, landing, thermal management, and life support systems.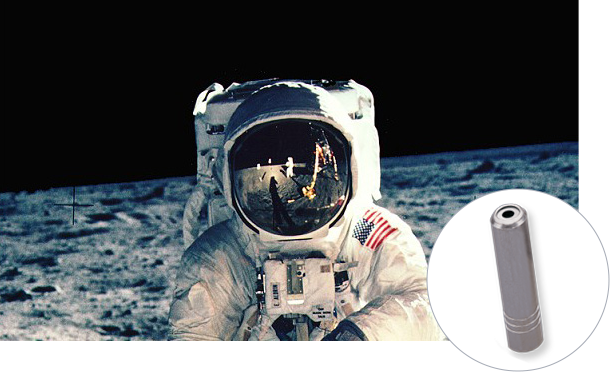 Lee components served critical roles in the historic Apollo 11 mission. They were used in the Saturn rocket propulsion system that launched the astronauts into space, as well as the orbital maneuvering system on the lunar lander which set the astronauts on the moon's surface and controlled the flow of oxygen needed by astronauts when they walked on the moon.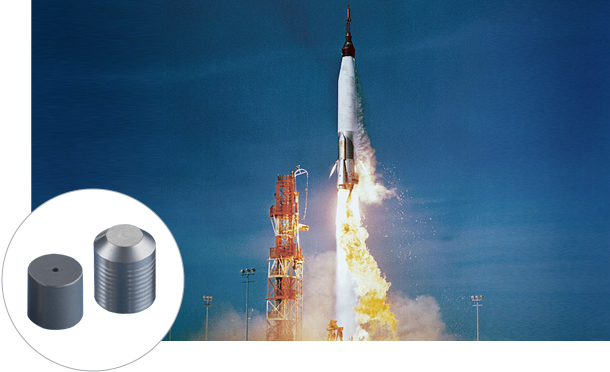 Lee plugs have operated in space as early as 1961 as part of the Atlas rocket. A unique Beryllium Copper Lee Plug was specially designed to seal cross-drilled holes in copper manifolds that controlled flow from liquid oxygen tanks to the engines of launch vehicles.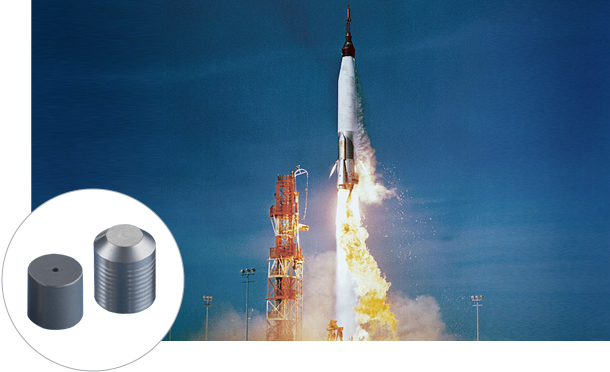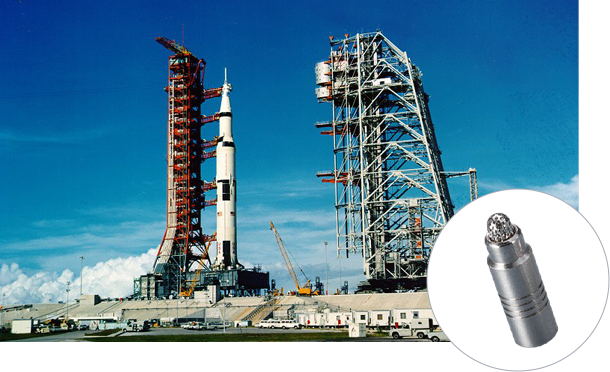 Lee Jets, Lee Bender Jets, or Lee Visco Jets have been used on every U.S. and European launch vehicle since the 1960s. Ranging from commercial off-the-shelf items to custom material restrictors calibrated on nitrogen for extremely low flow with tight tolerances and cleaned in The Lee Company's clean room.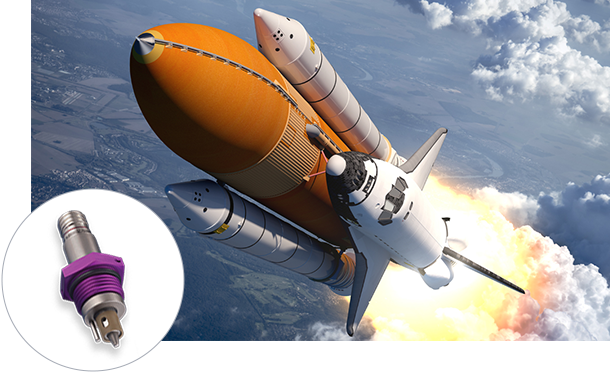 Multiple Lee miniature fluid control components served critical functions on systems throughout the Space Shuttle. This included applications in the main engine, flight control system, and cabin accessories.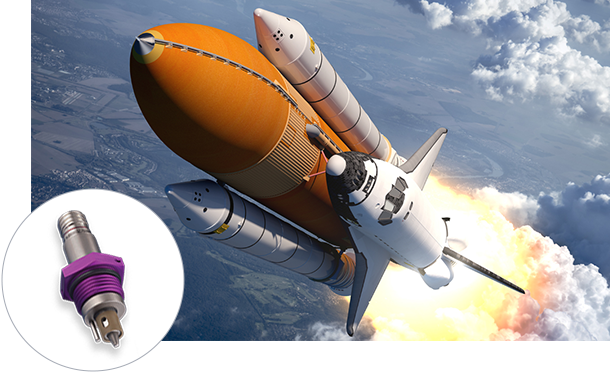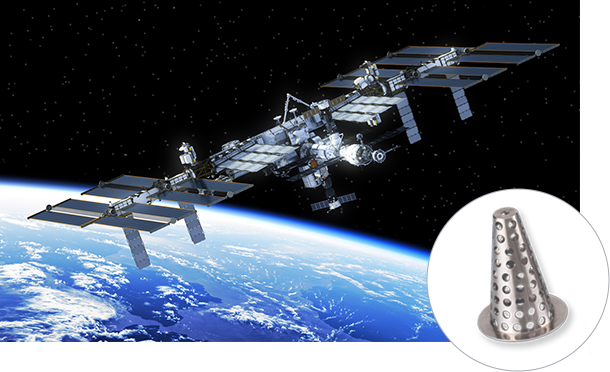 The Lee Company supplies miniature fluid control components for the International Space Station. Titanium safety screens are used in the waste system to avoid corrosion and specially calibrated Lee Visco Jets are used in the water processing and oxygen generation systems.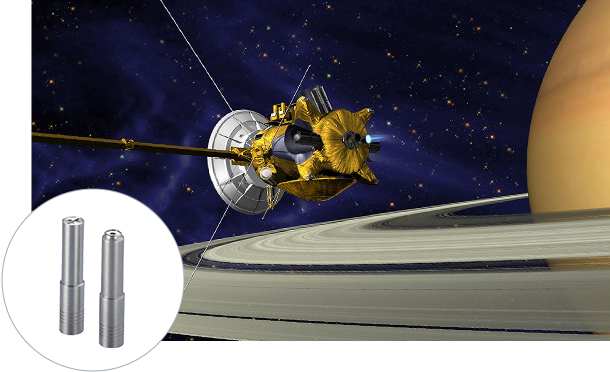 Lee components have traveled into deep space like the Voyager probe, and were instrumental in JAXA's seven-year Hayabusa mission to return samples from an asteroid. We also helped equip the Cassini-Huygens space-research mission – a collaboration between NASA, the European Space Agency, and Italian Space Agency – to send a probe to study the planet Saturn and its system.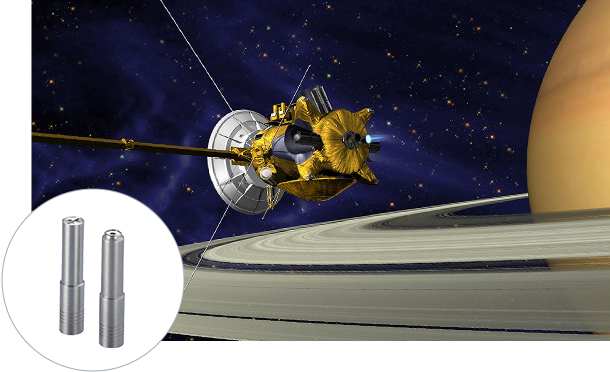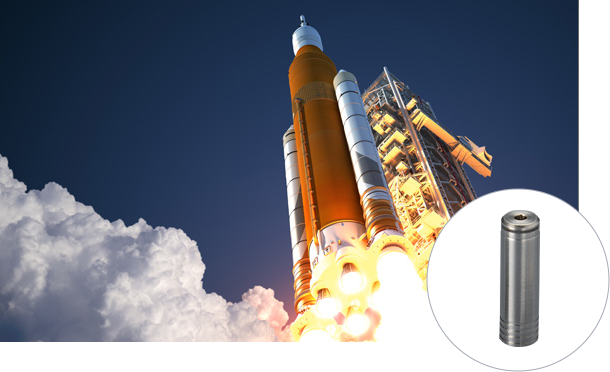 Launch vehicles require dozens of check valves throughout first and second stage propulsion systems. Lee Check Valves offer high flow in a reliable, compact package. For the space industry, The Lee Company has designed line mount configurations utilizing custom elastomeric valve seats compatible with a variety of fluids that eliminate leakage in high temperature and pressure environments.
Mission Critical

Components
Choose below to explore all the places you'll find Lee.
W

here to go

from here
Looking for more information about Lee's unique capabilities and experience in Space?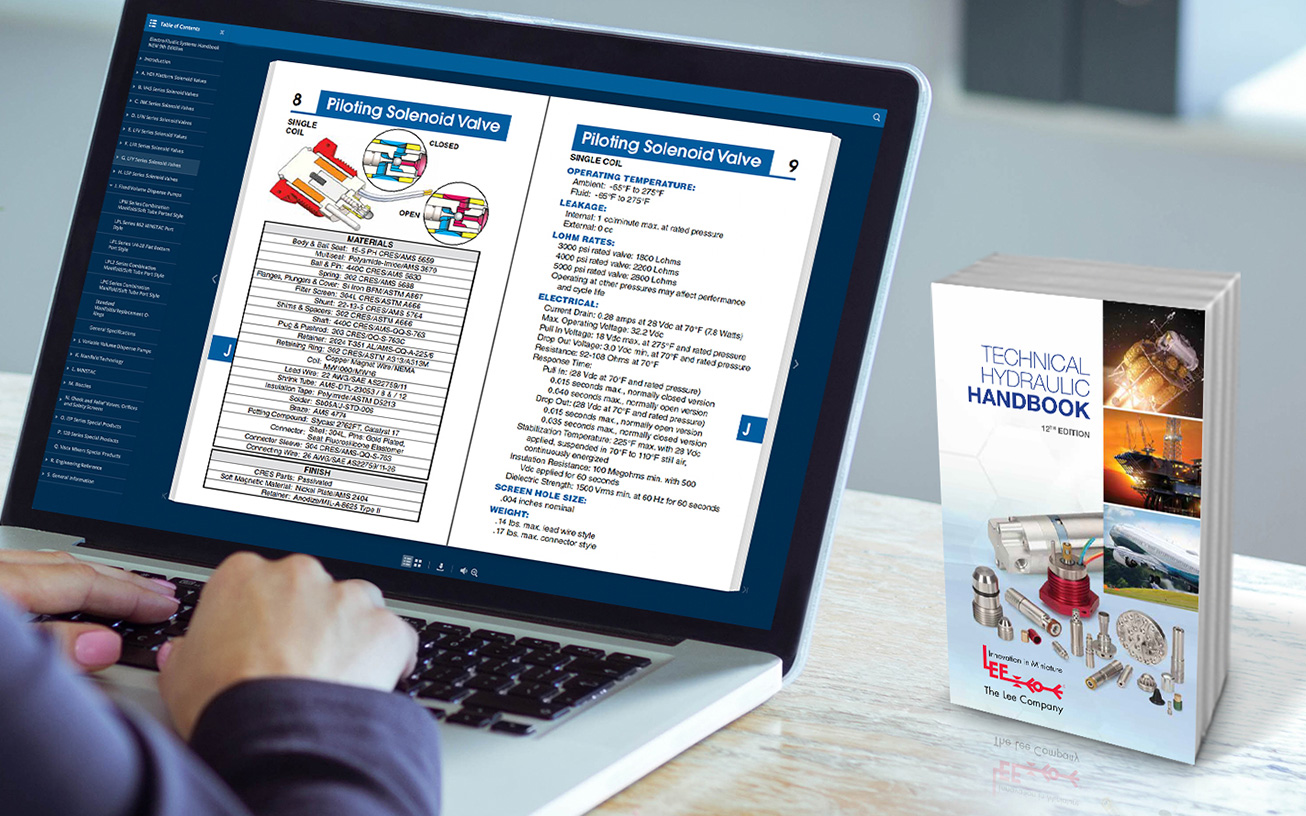 Download the 12th Edition of The Lee
Technical Hydraulic Handbook
Learn more about our miniature fluid control components and products that assisted with missions in space.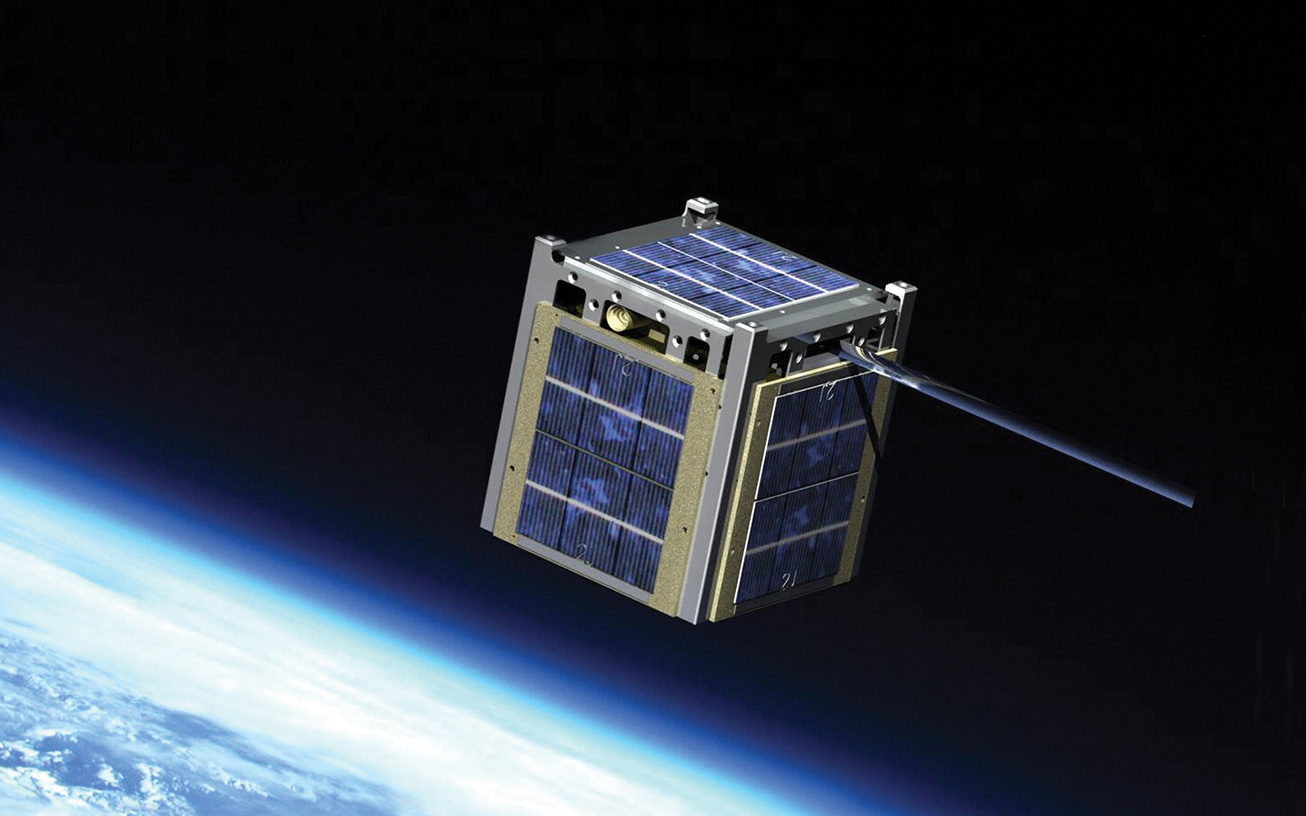 Visit the
Space Industry Page

on The Lee Company website

Gain an overview of Lee components used in space and other industries.
Contact Us
CONTACT A

LEE SALES ENGINEER
Explore proven fluid control solutions designed for your needs and applications. Contact our team of Technical Sales Engineers to get started.


COPYRIGHT © 2021, ALL RIGHTS RESERVED